Parasailing in Isla Mujeres is by far one of the best Isla Mujeres things to do.

Why struggle to find availability once you arrive at Isla Mujeres? Avoid leaving everything up to chance and escape from ridiculous expensive fees on last-minute services. We're only few steps from the Ferry Terminal!
Consider these simple steps to make your Isla Mujeres golf cart rental a flawless experience
1. Welcome to Isla Mujeres!
Avoid "Assitance" stands, booths or "advisors" they are really untrustworthy freelancer tour sellers. If you are not interested in wasting your time haggling, continue to the exit.
2. Head to our location
As you exit the ferry terminal and step onto the main avenue, you'll find Marina Bartolomé on your right hand (less tan 100yds walking).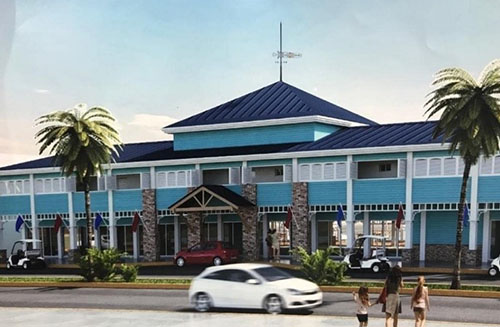 Exact location from google maps here.
3. Get your Boarding Pass
Sign a pre-filled form (as we already have most of your data, we will save a lot of time). You can also sign our e-waiver if you prefer to save even more time. Dock fee is payed here.
4. Enjoy your Parasailing Isla Mujeres tour.
Use our incredible facilities while you wait for your turn (hourly departures), and after you come back if you want to.