In Parasail Cancun we have adapted our operation to follow all Quintana Roo goverment and WTT's protocols and recommendations in order to guarantee the health of all our visitors, guests, coworkers and suppliers.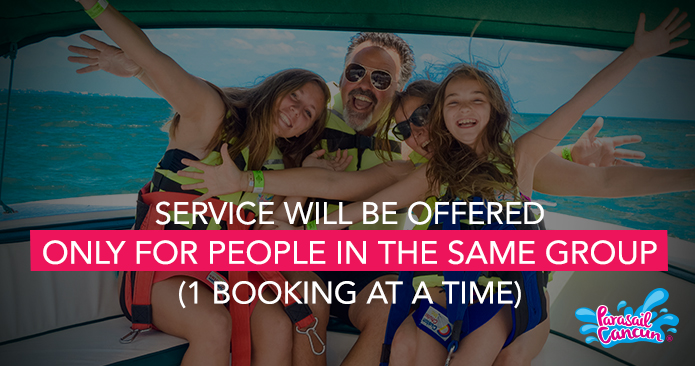 Increased Covid-19 safety measures
Parasail Cancun most relevant prevention actions here:
Safety distancing at all times, and areas (1.5 meters).
Our work capacity will be decreased to 30% overall (applies for all of our activities). This means, groups around 4 people per boat unless there's more coming in the same group.
Disinfecting gel is available at all times.
Equipment and materials are handled with nitrile or latex gloves and a surgical mask.
Operators avoid a physical greeting with customers, without underestimating cordiality
The use of mouth masks are mandatory for users and staff, until the moment of carrying out the activities.
The door handles, handles and things in common use such as vehicles, bathrooms, rooms are cleaned and disinfected with suitable products and endorsed by national/ international organizations, at least every 30 minutes.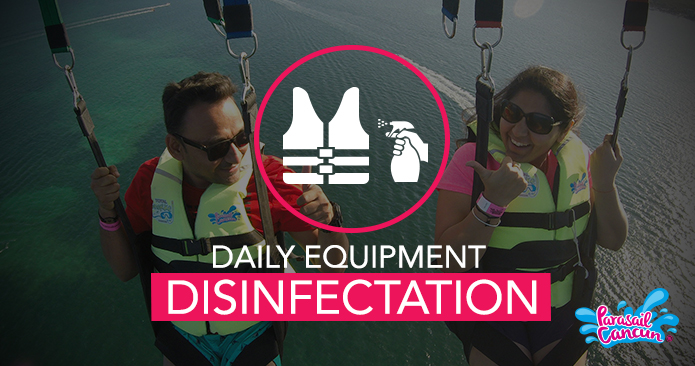 Daily equipment and facilities disinfectation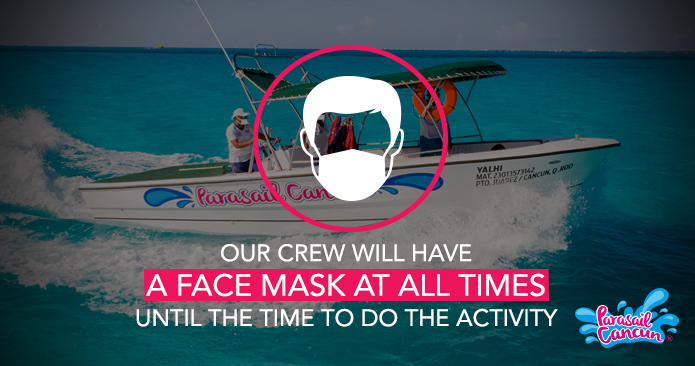 Face masks required for travelers and guides
In order to avoid prolonged contact time, detailed explanations and briefing will be provided by electronic means.
Web check-in will be available and strongly recommended before the activity date.
Only people taking tha activity (without companions) will be allowed to board the boat and transportation.
Service will be offered only for people in the same group (1 booking at a time).
The harness and flight seats are cleaned with products endorsed by international organizations after being used.
Customers and / or service personnel disinfect their hands before any procedure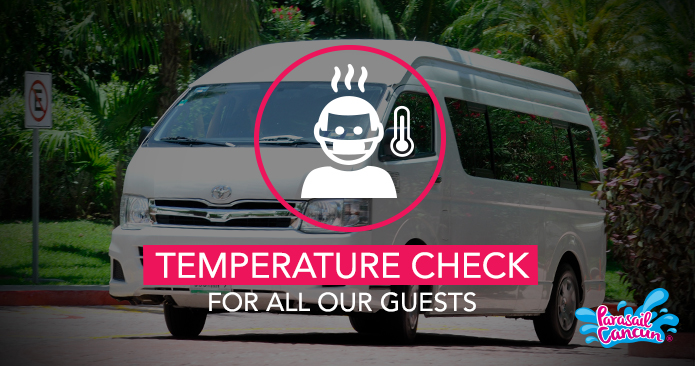 Temperature checks for travelers and staff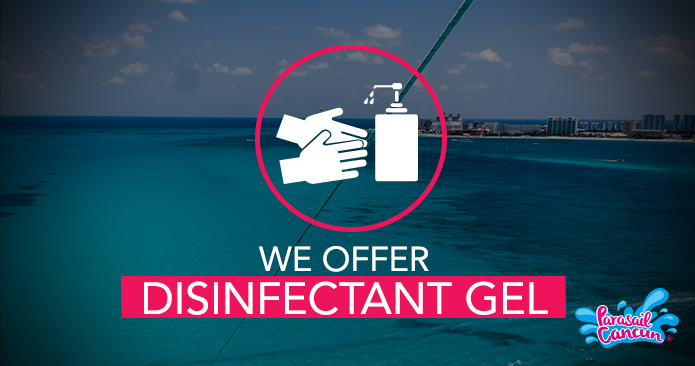 Hand sanitizer available to travelers and staff
Coronavirus related cancellation policy:
Have your travel plans changed?
Relax, we're here to help!
Our current cancellation policy: Your bookings are refunded in full if canceled at least 12 hours before the start of the booking.

I need to cancel my booking. How do I do that?
To cancel your booking just send an email to info@parasailcancun.com

What happens if I don't make it through the temperature scan filter?
To guarantee your safety, we will take the temperature. To pass this filter, it is necessary that your body temperature be within the standards. In the event that someone presents temperature higher than 100.4 °F, you'll not be allowed to board our transportation or take the activity, and we will suggest a new date of visit.

Will you have face masks available for guests that require them?
We strongly recommend the use of face masks and will be everyone's responsability to bring their own. We will have face masks available to be purchased at our shop.