Honey moon, birthday celebration or just as a surprise, Parasail Cancun is a great option to give as a present!
How does our gift card works?
You have the option of gifting your family and/or friends either the full activity or a cash unt. Our gift cards are sent to gift recipients digitally via email when you purchase them from our website. Both the gift card purchaser and the gift card recipient will automatically be sent confirmation emails.
Cash gift cards gives you the option to enter any cash amount you would like to gift or select from our preset cash amount menu. Cash gift cards can be applied toward any activity or add-ons (Photo and video kit and/or souvenirs) available at the time of redemption. If a customer uses a cash gift card to purchase an activity any left over amount can be used towards another activity.
Activity gift cards are set up to cover the entire cost of a booking based on the tickets and add-ons designated by the purchaser of the gift card.
The recipient will be able to apply the gift card any day of the week, at any time. This is great since they can program the activity according to their needs and plans during their stay in Cancun.
If you've done this activity before and you would like someone else to live the experience, or you know someone that have always wanted to do parasailing, this is the perfect time to surpise her/him!
---
GUARANTEES

Completely secure and reliable online shopping so you can enjoy your vacation in Cancun. We use a 2048-bit SSL encrypted payment.

If there's seaport closure (bad weather), enjoy your Parasail activity another day or if you prefer your money back.

Plans have changed? Don't worry, easy changes in day and time of activity, just let us know at least 4 hours in advance.
---
Over 13,677 happy adventurers at 2015!
Still not sure about booking with us?
See some of our customer reviews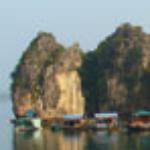 Went with my daughter. Had so much fun just riding the jet ski out to the boat. Sea was a little rough but water was beautiful and the view was spectacular! Would do it a million times!

It is a great activity where you can enjoy the aerial view of the touristic zone in Cancun. The team attention and photo service are great. I recommend this a lot.

It is very good, a little vertiginous at the beginning, because you are sitting on the harness. Then, the flight becomes in something relaxing and you can see all the city, the sea and an spectacular view. I recommend it.